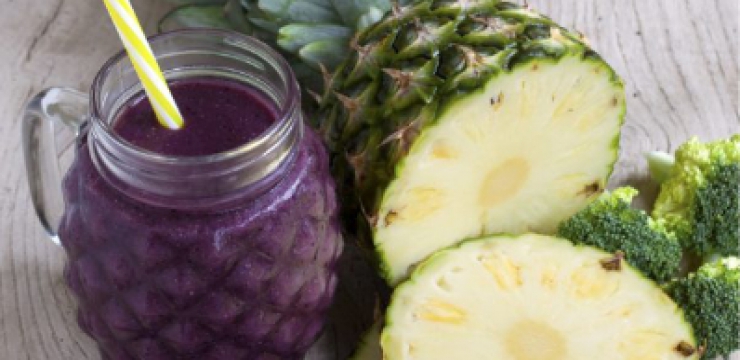 Pineapple, Blueberry, Avocado, and Broccoli combine in this taste sensation to give you powerful health benefits and great flavour at the same time.
Ingredients
1/2 Cup of Pineapple
1 and a 1/2 Florets of Broccoli
1/4 Cucumber
2/5 Cup of Bluberry
1 tbs Chia Seeds
2 tsp Maqui Berry
1 tsp Camu Powder
300ml Liquid
Method
Put all the ingredients in a high powered blender.

Blend for 1 - 2 minutes or until desired texture achieved.

Drink up!
Contains 186 kcal per 100g smoothie
Brought to you by our partners The Honestly Good Smoothie Company.