The hype surrounding the hit Disney series 'The Mandalorian' was huge, but it's fair to say that the surprise arrival of Baby Yoda (The Child) broke the internet.
Yoda is a real favourite amongst all Star Wars fans so just imagine the impact that an even smaller and younger version of him would make…
He's first introduced to us in the seasons pilot, when The Mandalorian takes on a new, in-demand job that pays a huge bounty.
He has a reputation as one of the galaxies most ruthless and efficient bounty hunters and after fighting off an army of enemies, he finally lays eyes on the The Child and there's an instant bond between the two.
He really wasn't expecting his bounty to be someone so small and as the series develops, the pair build a strong relationship that sees them become very close and even save each other. Something that we'd all do in that situation once laying eyes on that oversized sweater and large ears.
Baby Yoda Merch Is Here
The Child has taken the world by storm since opening those big eyes for the first time. He may be extremely cute and little, but he's actually in fact 50 years old – mind blown, right?
But despite him being over half a century and at one with the force, he's absolutely adorable. Zavvi are huge fans and have a wide range of Baby Yoda merchandise that's perfect for fans of all ages.
Take a break from all of those fantastic Baby Yoda memes and check out their range of merch that includes t-shirts, toys and cuddly plush figures – meaning that you can bring the little guy to life.
So if you're shopping for a big Star Wars fan or yourself, we're sure you'll find something from theirr range of Baby Yoda merchandise – check out some favourites below.
Best Baby Yoda Gifts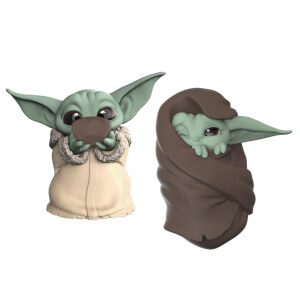 Hasbro Star Wars: The Mandalorian Baby Bounties "Soup and Blanket" Mini Figures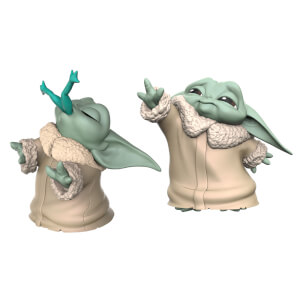 Hasbro Star Wars: The Mandalorian Baby Bounties "Frog Force" Mini Figures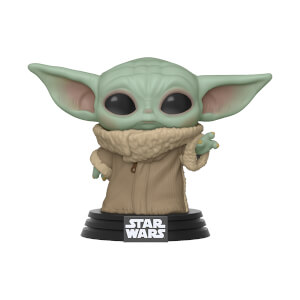 Star Wars The Mandalorian The Child Pop! Vinyl Figure
Save 10% on your first order or get £10 off a £100 spend at Zavvi with Take Time
Partner: Zavvi | Visit their Website