The Prince of Egypt Musical
Enjoy fantastic deals like tickets to The Prince of Egypt from £23 plus an extra 10% discount with Take Time, your one-stop lifestyle club.
Experience the epic emotion and soaring music of THE PRINCE OF EGYPT, the extraordinary new musical from three-time Academy Award®-winner Stephen Schwartz (Wicked).
Journey through the wonders of Ancient Egypt as two young men, raised together as brothers in a kingdom of privilege, find themselves suddenly divided by a secret past. One must rule as Pharaoh, the other must rise up and free his true people; both face a destiny that will change history forever.
There is 1 offer available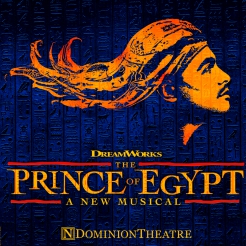 Get tickets from £23 plus an extra 10% discount
You May Also Like