In line with the government guidelines, most of the venues featured on this site have temporarily closed.
Any vouchers that are due to expire in March and April will be honoured once venues and attractions are permitted to open.
In the meantime, we would like our customers to take the opportunity to keep browsing and planning for when we are able to once again, Take Time for life.
In these uncertain times, our thoughts are with the people and the families that are affected.
The Prince of Egypt Musical
Enjoy fantastic deals like tickets to The Prince of Egypt from £23 plus an extra 10% discount with Take Time, your one-stop lifestyle club.
Experience the epic emotion and soaring music of THE PRINCE OF EGYPT, the extraordinary new musical from three-time Academy Award®-winner Stephen Schwartz (Wicked).
Journey through the wonders of Ancient Egypt as two young men, raised together as brothers in a kingdom of privilege, find themselves suddenly divided by a secret past. One must rule as Pharaoh, the other must rise up and free his true people; both face a destiny that will change history forever.
There is 1 offer available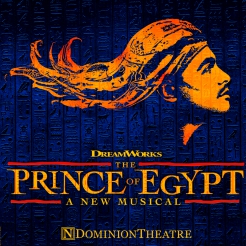 Get tickets from £23 plus an extra 10% discount
You May Also Like