In line with the government guidelines, most of the venues featured on this site have temporarily closed.
Any vouchers that are due to expire in March and April will be honoured once venues and attractions are permitted to open.
In the meantime, we would like our customers to take the opportunity to keep browsing and planning for when we are able to once again, Take Time for life.
In these uncertain times, our thoughts are with the people and the families that are affected.
Emirates Spinnaker Tower
Enjoy fantastic deals like 20% off entrance with Take Time, your one-stop lifestyle club.
The Emirates Spinnaker Tower stands at 170 metres tall, offering breath-taking 23 mile views over the surrounding areas. Venture across the thrilling glass 'Sky Walk'; discover the local history; try vertigo-inducing virtual reality, 'Altitude'; relax in The Clouds for a decadent High Tea; book on to one of the Tower's popular 100 metre abseil days or, experience 'The Drop'.
There is 1 offer available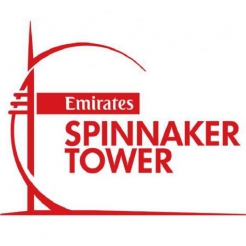 You May Also Like