Piglets Pantry
Guaranteed to be a real crowd-pleaser, indulge in an array of afternoon teas and classic hampers from Piglet's Pantry, jam-packed with traditional favourites and delivered straight to your doorstep.
As beautiful on the outside as it is on the inside, the impressive array of decadent treats represents the best in the UK, with new flavours and fresh seasonal ingredients.
With vegan, vegetarian or classic hampers to choose from, the two of you can tuck into the likes of traditional and meat-free savoury bites, a selection of cakes, scones, and of course, quintessential tea. Perfect for a group celebration or simply an indulgent afternoon tea with friends or loved ones.
*All images shown are for illustration purpose only, actual product may vary from images shown.
There is 1 offer available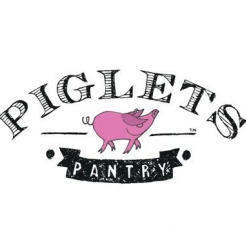 15% discount off Afternoon Tea and Food Hampers
As a Take Time customer, Piglets Pantry are pleased to offer you a 15% discount off their product ranges.
online offer
You May Also Like